Meet Our Team!
At ITS, our team is built upon four pillars that we all take to heart: Heroism, Ingenuity, Self-Awareness, and Love. These pillars, along with our leadership, have founded the business and team we have today.
Take a moment to meet the most appreciated and talented ITS team below.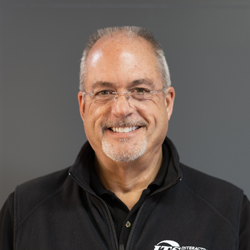 Keller McGaffey
Owner and CEO
"It has been my professional passion to push the envelope of innovation in our products and services to the benefit of our Customers and Employees. Our legacy has and will continue to be: to provide solutions that no one saw coming."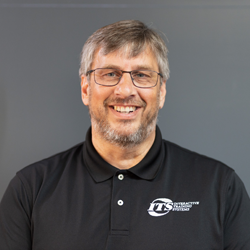 Doug Maguffee
President
"In 30 years, my journey has led me from an entry-level detailer to leading this great organization. I attribute much of my success to our great team and our awesome customers over the years. I am honored and humbled to continue the ITS legacy and very excited to see What's Next…"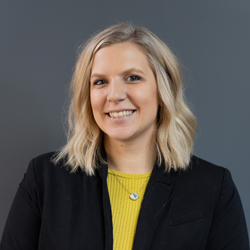 Amy Seymour
Director of Operations
"After nearly a decade working for one of the "Big 3", my path crossed with ITS. Call it coincidence or fate, I have landed where you will find me for the remainder of my career. At ITS, my mission is to serve others, as I firmly believe the greatest good we do on Earth, is what we do for one another."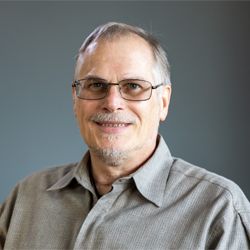 Burt Bilbrey
"I've been with the company for 17+ years, the reason is that here at ITS we are always adapting to change, learning new technologies, and challenged to be the best in what we do. The support is from the very top down, while we help and encourage each other daily by utilizing the concepts of the 4 Pillars: Ingenuity, Heroism, Self-Awareness, and Love."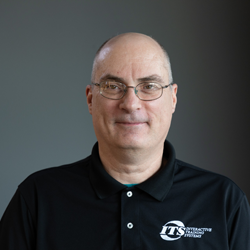 Kevin Bill
"As a senior member of the Interactive Training Systems team (over 40 years and counting), I've witnessed practically all of the changes this company and its employees have gone through. But through all those changes the core principles of the four pillars (ingenuity, heroism, self-awareness, love) have always remained a constant. And this is reflected in our interactions with each other, in the treatment of our customers, and in the products we provide. I am privileged to be a member of this team and in awe of the incredible amount of talent that can be brought to bear for any challenge presented to us."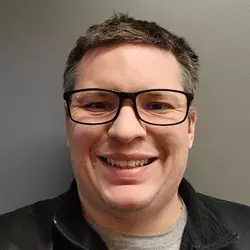 Anthony Johnson
"The best part about working at Interactive Training Systems is not just being considered a team member, but being part of a caring, committed family working together towards a common goal."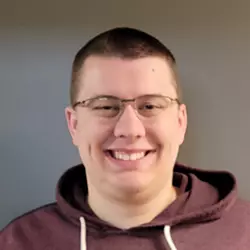 Cameron Maguffee
"I have been working with ITS full-time for two years and have learned so much in that time. Working with everyone here is a great experience, and I look forward to doing it for years to come."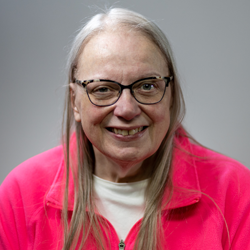 Melissa McDermid
"Interactive Training Systems is a company that cares about their employees and their customers. It is a company where I can enjoy being part of the team that is constantly growing and developing new products to help our customers."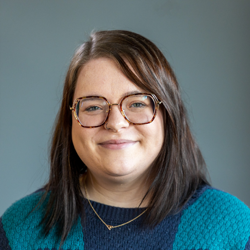 Alyssa Minch
"I immediately felt welcome with open arms at ITS. I appreciate the collaborative spirit that creates a hub for continuous learning and new, innovative ideas."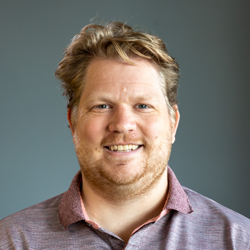 Robert Rariden
"ITS and ECPL is a place where I can grow on a professional AND personal level. Being in an environment that values each employee, has created a truly invaluable career opportunity."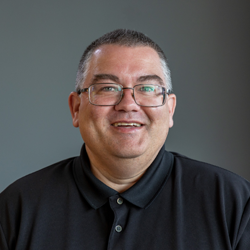 Bruce Rick
"Interactive Training Systems is a very unique place to work. Everyone here has a special set of skills and they get to use them. We work as a team, and everyone's input is important. New people are just as important as those of us that have been here for years."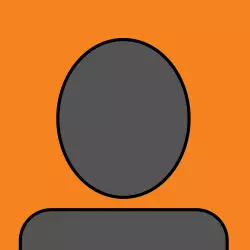 Trevor Tress
"Working at ITS has been an awesome opportunity to expand my horizons and work out a lot of different technical/professional muscles. Everyday I'm inspired by the energy, passion, and drive that everyone on the team has for their work and I continually strive to contribute in a similar fashion."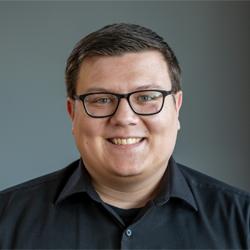 Dylan White
"Interactive Training Systems provides mentorship, innovative solutions, and opportunities for all team members. As a member of this team, I value being able to discuss new ideas, creative strategies, and continue to learn from our subject matter experts. Our team is adaptable and can approach new challenges without any hesitation."